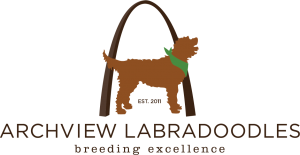 Now that your house is all ready for your new fluffy bundle of joy, it is time to puppy proof your yard! Your puppy will LOVE spending time with you in the great outdoors but first, you need to make sure your yard is safe. Read on for our favorite tips and tricks regarding puppy proofing your yard!
Fool-Proof Fencing
Fenced in yards are a great way to keep your puppy safe and sound when he/she is outside. If you already have a fence around the perimeter of your property, now is the time to walk it. Look for any damaged areas in need of repair, potential gaps in the fence that a puppy could slip through or places where it would be easy for your four-legged friend to dig out. Check all latches and gates and make sure they can close properly and are not easy for a dog to open on their own.
If you do not have a fenced in yard, you have many options. Chain link and privacy fence are the most traditional and both have pluses and minuses to them. Privacy fence lives up to its name and keeps your puppy from finding something outside of your yard that he/she may want to investigate. However, it is the more expensive option of the two. Chain link is easy to install and more affordable. If your dog is an adventurist, however, chain link is easy for dogs to climb out of. Whichever you choose, make sure it is tall enough for your new addition (big dogs need bigger fences!) and does its job in keeping your puppy safe in your yard.
Tuck-Away Toxic Products and Beware of Danger Zones
Your yard can be full of hidden toxins that are dangerous for your new friend. Go through different areas one at a time to ensure your pup is safe at all times in the backyard!
Garages: put all chemicals out of puppy's reach!
Plants: check to make sure your plants are non-toxic to pets.
Lawn care: follow all regulations regarding chemicals used on your lawn and keep pets away from the yard after use.
Pools: keep pool cleaners and chemicals stored away in a safe space out of puppy's eyesight.
Carports: make sure there are no leaks, such as antifreeze, that your puppy might be tempted to lick up.
As much as we love firepits, decks or pools, they are not safe spaces for puppies. Block off or heavily supervise your puppy any time they have access to outdoor items that could cause them harm. Pools are a no-no as a tempted puppy could accidentally fall in and be unable to get out on their own.
Preparing a Place for Puppy
If your puppy will be spending quite a bit of his or her time outside there are a few essentials to giving them a comfortable place to play. Be sure your puppy has a shelter and plenty of shade. Most of us prepare for the less than desirable weather, but don't forget about the threat of the summer sun! Access to a cool place for them to relax and stay comfortable is a must. And of course, make sure they have a fresh water source at all times.
Mowing and tending to your landscaping is also a necessity if your pup will spend some time outdoors. Ticks and fleas love to hide in tall grass and hitch a ride into your home on your four-legged friend. Secure any outdoor trash bins and store them out of puppy's reach. Not only is it a pain to have to pick up trash everyday, but there are items we may toss that can be toxic or choke hazards to your new addition.
Now that your home and yard are all puppy-proofed, its time to bring your puppy home! Haven't committed to a little fluffball of your own yet? Check out our available and upcoming litters, there is a little something for everyone there!