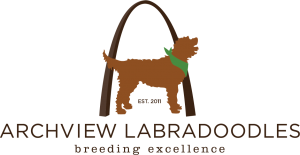 Going out of town when you have a dog doesn't need to be a logistical nightmare! There are plenty of options when it comes to finding care for your dog while you are away. In today's blog, we discuss different boarding options, what questions you should ask when choosing a boarding facility and how to prepare your pooch for the time while you are away.
Your Options
You have three options when finding daily care for your pooch while you are out of town: a boarding facility, a stay-at-home pet sitter and a visiting pet sitter.
The most known option is to board your pooch at a boarding facility. Most cities have "kennel" options where your pet can stay for the weekend or even an extended stay. Ask your local vets, dog stores and dog trainers for recommendations on the best place to keep your pet. Oftentimes, vets, trainers, or groomers offer dog boarding if a stand-alone boarding kennel is not available in your area.
Another option is a stay-at-home pet sitter. This is a person who will come reside in your home while you are away and take care of their pet as if it were their own. This should be a person you trust (some of you may have family or friends that will do this for you!), but if you are calling upon the services of a stranger be sure to do your research and check references.
Finally, you could employ a visiting pet sitter to check on your pet a set number of times each day while you are away. Most of the time, your pet will remain kenneled or in a designated room while you are away. The pet sitter will pop by to let them outside, feed, water and socialize your pet.
How to Pick a Boarding Facility
If keeping your dog at home is not an option, then you need to search for a safe place to board them while you are away. Here are some of our suggestions when researching your options:
Ask for opinions from friends and professionals!
Always tour the boarding facilities before booking a "vacation" for your dog. You want to see a clean environment where the dogs do not look stressed. An ideal environment would be one that feels "home-like" and not sterile like a hospital.
Ask how often staff are on-site and how many times your dog will be allowed to get out of their enclosure throughout the day.
Inquire about what kinds of proof of vaccinations are required. Not only will your pooch need these shots, but this will tell you how safe it will be for your dog to stay here!
See the outdoor environment where your dog will be allowed to play. Does it have enrichment activities like play places or toys? Are multiple dogs allowed outside together at one time? If so, how do they determine which dogs are okay to play with one another?
Make sure all kennels are in good shape with no signs of disrepair. Does each dog have access to fresh water and food? What about a bed or an area where they can curl up and sleep?
How to Prepare Your Pet
If your dog is an anxious dog, a boarding kennel may not be a good environment for him/her as they can often cause your pet a lot of stress. Finding a pet-sitter may be the best option in that case!
Even if your pet is comfortable in new environments, their first time away at a boarding facility can be a little scary! Here are a few things you may want to do to prepare your pooch for their time away from home:
Pack their favorite bed or blanket that will remind them of home.
Pack a toy that they love.
Bring plenty of servings of their food and some treats for good behavior!
Be sure to have your pet's vaccination record ready to provide to the kennel operator.
List out emergency contacts such as your information, your vet of choice and a family friend for emergency purposes.
It is not suggested that your pet's first stay at a boarding facility be a lengthy one. Try to expose them to this environment for one day or on a weekend trip, if possible, so you can be aware if they can handle the potential stress involved with boarding.
List out any medical or behavioral issues your pet may have to provide the kennel operator. If they need medication, be thorough in explaining what, when, where, how and why.
Avoid long, emotional goodbyes when dropping your pet off as they can sense your emotions which may make them grow nervous.
Leaving your pet is never easy, but it is a bit easier when you know they are in good hands! Do your research and make the decision which is best for your pet to make the process as seamless as possible!