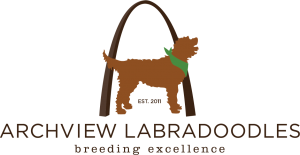 In part one on this blog series about the dangers of Parvo and Distemper, we outlined the symptoms and ways to protect your pooch from these dangerous diseases. In today's blog, we discuss what we do to protect your pup before they ever join your home!
Prevention is Key
Many people turn to online blogs and education sources when shopping for a pet, especially online. We totally and 100% agree that you should thoroughly do your research before investing in a forever family friend! Unfortunately, many of these blogs make a suggestion that can be fatal: they encourage you to only shop from breeders who allow you to visit.
With Parvo and Distemper at all-time highs in our area, this is a risk we just cannot take. At any given time we can have one or two litters of young, at-risk, un-vaccinated babies at our home. All it could take is one unfortunate accident to bring these diseases into our homes and make our puppies deathly ill.
For that reason, we only allow home visits from approved adopters who have a deposit on a puppy. These visits are scheduled AFTER the puppies have received their first vaccinations at seven weeks of age. We provide all of our adopters with several bio-security guidelines to follow prior to their visit, such as not coming from a pet store or dog park before entering our home.
"But I Want to See Your Facility!"
We get it; the fear of puppy mills is a definite concern when investing in a puppy. 99% of the time when people want to visit our facility and see our dogs, they truly have good intentions! The risk is just too great, however, to allow multiple visitors. With that being said, we offer a TON of additional options to help you feel at peace with your decision to adopt from Archview!
First, we offer these blogs as an inside look into our program and lifestyle. You get to see first-hand what we do each day at Archview, how our puppies are raised, and what we do to prep them for their new homes.
We also have a LONG list of reviews online that come from previous adopters who share their accounts of working with Archview. In addition to that, you can follow along with our online communities on Facebook and Instagram! We share photos of our dogs daily, giving you a behind-the-scenes look at what the lives of our guardian dogs and puppies are like.
Instilling Confidence in Our Adopters
At Archview, we feel it is our responsibility to not only breed quality Australian Labradoodles, but to place each puppy in the perfect home. We strive to provide exceptional customer service, and offer you many avenues and resources to learn more about who we are!
As members of the Australian Labradoodle Association of America, we are held to EXTREMELY high standards when it comes to the care of our dogs. The ALAA Code of Ethics is a binding agreement that requires each ALAA breeder be an exception representation of the breed and organization.
If any adopter ever has questions or concerns, we are here to help! Our goal is to make the adoption process as seamless and safe as possible for you and our puppies. We hope you understand the importance of restricting home visits for the security of our babies, and appreciate your faith in us as the breeders of your new friend!