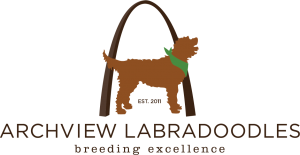 It's time for another Feature Friday post showcasing one of our adorable Archview grads! In this week's post you will meet Goldy, a gorgeous Goldie/Derby baby, and her loving family from Illinois!
Why did you choose an Australian Labradoodle?
"Our girls had asked for a puppy for several years. We did extensive research in the search of the perfect family pet. The qualities that we loved best about Australian Labradoodles was that they were [low-to-] non-shedding, smart dogs, known for their great temperament, and adorable to top it off. "
How did you know that Archview Labradoodles was the right breeder for your family?
"What I loved most about Archview Labradoodles when searching for our perfect puppy, was that they work very hard at socializing their puppies right inside their home. I loved that their children were a part of that socialization. Archview Labradoodles came highly recommended from multiple families with Archview grads, ensuring us that this was truly the right breeder for us. "
What do you love most about your Archview Labradoodle?
"Goldy has a very endearing personality. She loves all people and others immediately love her as well. Goldy is exceptional with children and is very tolerant of our toddler. She is smart and easily trained with consistency. And Goldy's coat is beautiful!"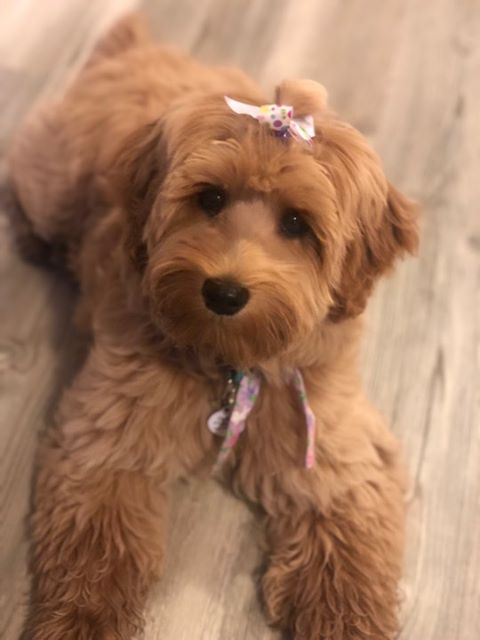 What are your favorite things to do with your Archview Labradoodle?
"Goldy and the girls love to play keep away with a frisbee. We also love to take her for walks, play fetch and teach her new tricks. And, most of all, we love to cuddle Goldy."
What is your Archview Labradoodle's favorite snack?
"Goldy's first choice of snack would be a Barbie or socks, but since those are not allowed, she prefers peanut butter as her snack of choice."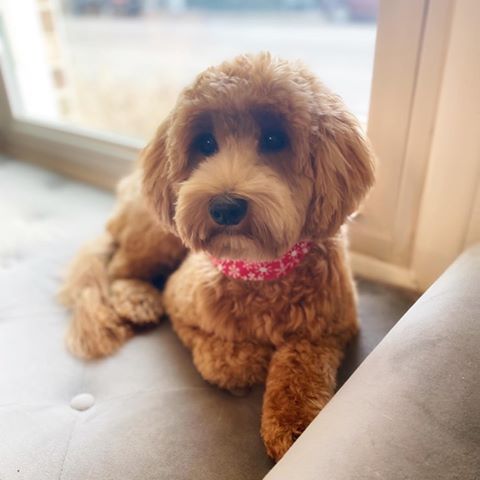 Looking to dog just like Goldy to complete your household? You can see all of our available and upcoming litters under the puppies tab on our website. We would love to help you find your forever friend!