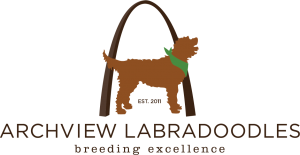 We have to find silver linings during these challenging times, and one of the biggest positives of being quarantined at home is getting to spend a lot more time with our furry friends! But what happens when this finally comes to a close and we have to resume our normal lives and return to the office each day? Your pooch might feel a little separation anxiety with a sudden change in schedule, especially if they are younger. Here are some things that you can do to help make the transition a smooth one!
Understand the Anxiety
What is separation anxiety and does your dog have it? Some dogs seem to love some alone time in their kennels, while others become so worried when alone that they can have destructive tendencies. The first step to curbing separation anxiety is to understand it!
There is no clear answer as to why some dogs have separation anxiety and some don't. There is some research that shelter dogs tend to inherit these tendencies more, perhaps due to the stress of being abandoned, however pups who grow up in picture-perfect homes can also acquire some anxiety when their human family steps away! People oriented breeds definitely seem to be affected, and as we all know our Australian Labradoodles LOVE their families! So much so that sometimes being away from them is hard, especially when you have had the chance to spend months at home together.
So what are some signs of separation anxiety? There are many, and while these habits alone may just be your dog's way of saying he is bored, combined they are a giant red flag that your pup might need some help!
Excessive barking or howling
Chewing or destructive behavior
Escaping their enclosure frequently
Excessive urinating or defecating in their space when fully potty-trained
Preventative Measures
The key to preventing your pup from developing some anxiety when it is time for your family to resume their normal routine is to prepare them ahead of time. One of the easiest and best things you can do for your pet is to spend some time away from them throughout the day. While you may not be able to go out and about like normal, you can place your pet in his/her kennel in another room or go out and take a drive, leaving your pet at home. Easing your pet back into their normal routine or teaching your new puppy that it is okay for you to be gone makes the abrupt change a lot easier for them to understand.
It is also important that you remind your dog that alone time isn't all that bad! When you do leave your pup at home or in another room for their alone time, give them treat or a nice chew bone to enjoy. Condition your pet that kennel time can be a good time and never make their kennel or safe space a negative space. When it is time for them to be kenneled, make sure you aren't rushing around to get them in their crate! Keep your energy calm and cool so that your pup adopts the same mentality.
But My Dog is Still So Anxious!
Some dogs just naturally have more anxious tendencies, but you can help them make great leaps and bounds with proper training and socialization! Before you go to crate your pet, take them on a walk or play a little fetch in the yard. It is easy to get caught up in the rush of the morning shuffle, but your pet might be too excited to wait patiently in their kennel for long periods of time without getting a little upset. Helping tire your dog out a bit will make it easier for them to rest while they wait for you to come home.
Give your dog some interactive toys and treats to enjoy while in their kennel so that their minds are kept occupied by something other than your absence. You can also play quiet music in the background or leave the television on so that they aren't shocked by silence when your household is left empty.
If your pet is still struggling with anxious tendencies and their habits are extreme, it might be time to call upon a professional dog trainer to help train you and your pup how to handle your departure in a more positive light. Some homeopathic or medications are available to help dull your pup's anxiety, but we recommend discussing these things with your vet and professional canine handler before jumping to those measures!