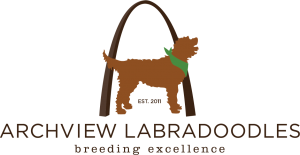 Puppy kisses are wonderful. Puppy kisses that lead to puppy nipping, however, are not. Your new puppy has a whole new world to explore! Unfortunately, many puppies try to test the waters of their new boundaries with their mouths. Today we will explore the reason why puppies get mouthy and how to discourage him/her from that nasty nipping behavior.
Why Puppies Nip
There are a handful of reasons why your puppy might be mouthy. One of which is teething. Like babies, your puppy will go through a teething stage. They will want to chew and bite to reduce the pressure in their mouths. Puppies should always have an assortment of chew toys to keep them from chewing on you or your furniture.
Another thing to keep in mind is that puppies use their mouths as their main mode of exploration. Puppies don't have hands to move or manipulate objects, so they use their mouths to handle things they are interested in. Unfortunately for us, sometimes that interesting object might be our hands.
Finally, dogs play with their mouths. Watch the way two puppies interact. They will mouth or grab at one another with their teeth. So when your puppy wants to play with you, they resort to using their mouths to get your attention.
You have to understand WHY your puppy begins to nip before you can understand HOW to prevent these undesired behaviors.
Mimic Play Behavior
If you observe dogs playing with one another, you will notice that when one dog yelps, the other tends to let go. You can mimic this behavior with your puppy as he/she develops their own understanding of right and wrong.
If your puppy grabs your hand and applies pressure with their teeth, you can let out a yelp to signal to him/her that it hurts. Do not yank your hand away, however, as this can lead to you getting hurt and can trigger your puppies "chase" instinct.
If your puppies respects this cue and resorts to licking you or backs away from you, praise them! This is a positive change in behavior. If they continue to chew on you, however, it is time for puppy time out and a re-evaluation.
Give Them A Distraction
If your puppy is keen on chewing on fingers or toes, it could be because they are teething. When they go to chew on you, redirect their attention towards a chew toy or puppy-safe bone. The Kong toys are great for teething Labradoodles as they are durable and certain toys can have treats hidden inside for enrichment!
Puppies who like to mouth or nip may need some supplemental activity to distract them. Games like fetch or tug-of-war are a really great way to allow the puppy to use their mouth in a positive manner. These games are counter-productive, however, if the game gets too aggressive or the puppy doesn't understand the "leave it" command.
Things to Avoid
Nipping is frustrating, but there are some things you want to avoid when training your puppy not to nip.
Never yell at or hit your puppy when they do bite. This can make your puppy afraid and can lead to stress-induced aggressive behaviors later in life.
Do not use your hands or fingers to work your puppy up for play time. They will be the first thing your puppy will want to grab with his/her teeth.
Your children should not be the ones teaching your puppy anti-nipping behaviors without an adult in the room. Interactions between puppies and children should always be observed. Even older children need to be monitored to ensure that your puppy is being educated consistently and fairly.
Nipping is a natural behavior, but luckily it is an easy one to curb. With proper instruction and a consistent learning environment, your puppy will learn the proper way to play and you will have a forever friend. Ready to add a four-legged addition to your family? We strive to pair the perfect puppy with each family, every time. Check out our available and upcoming litters and submit your adoption application today!