We are all guilty of sneaking our four-legged friend a little table scrap every now and then. It is especially difficult around holiday season when you have so much good food around the house! How are you supposed to resist those adorable "please feed me" eyes? But did you know that several human foods can be dangerous or even toxic to your pup? Check out our no-no list of foods for your furry friend to make this holiday season a little safer for your family.
Choke Hazards
When we think of choke hazards, we often think of the most common items on the list. For example, never feed your doggy rib bones as they can splinter while your dog is chewing on them and become lodged in your pup's throat. While bones and hard foods are definitely a choking hazard to watch for, some of the most common choke hazards for dogs may not be on the top of your list.
If your dog gets excited over food, they are especially at risk for choking on dog and human snacks. If your dog is easily worked up over treats, they are more likely to gulp their food down which can be very dangerous. Bread, for example, is a common result in choke in dogs. Bread expands and clumps together when it is wet. So when your puppy tries to scarf down a big lump of bread without chewing, it can become caught in the back of their throat and cause them to choke.
Other potential choke hazards are hard candy, fruits such as peaches or plums because of their pits or corn on the cob.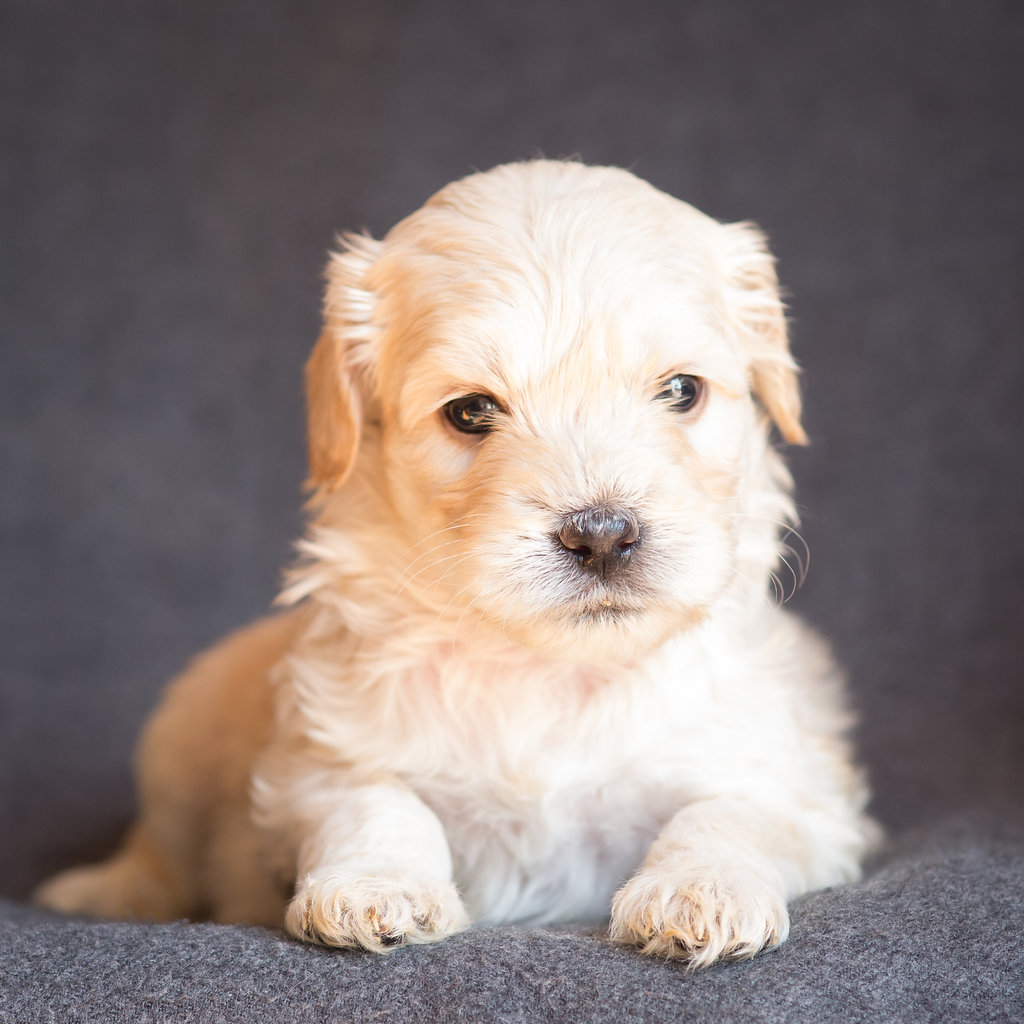 Dangerous Snacks
While not all human foods are toxic to dogs, many pose serious health issues if ingested in large quantities. Avoid sharing these foods with your pup:
Salty snacks such as pretzels or chips

Why?: An overdose on salt in canines can lead to seizures!

Coffee

Why? Coffee causes an increased heart rate which can also lead to seizures.

Acohol

Why? Like humans, your pup can suffer from alcohol poisoning.

Dairy products

Why? Did you know most dogs are lactose intolerant? Dairy products can lead to vomiting, diarrhea and other tummy troubles that could require a visit to the vets office.
Toxic Foods
The following foods are dangerous and can even be fatal to your furry friend. Avoid them at all costs and contact a vet immediately if your pup comes in contact with them:
Chocolate

Why? Probably the most well-known of no-no's for dogs, chocolate can lead to vomiting, dehydration, seizures and death in dogs. Even the smallest amount is potent.

Onions and garlic

Why? Onions and garlic contain an ingredient called thiosulphate that can damage your pup's red blood cells, causing anemia.

Nuts, especially Macadamia nuts

Why? Nut toxicity is a real thing in canines. It can cause seizures, lethargy, vomiting, or loss of muscle control.

Grapes

Why? While it is still unknown as to why, grapes can cause rapid kidney failure in dogs.

Cherries

Why? The non-pulp parts of the cherry contain cyanide which can lead to breathing problems, dilated pupils, shock or death. Be especially watchful of cherry trees and shrubs in your backyard.

Candy

Why? Certain candies or gums that contain Xylitol (a type of sugar) are extremely toxic for dogs. Even small amounts can lead to seizures, low blood sugar, or liver failure.
So while you gather around the table with your loved ones this holiday season, do your dog a favor and gift them  some vet-approved dog treats. While it is tempting to sneak your pup a snack, you never know what they may or may not get into that could be dangerous for them to eat! Teach your pup good table manners and always keep trash and scraps out of their reach.