This time last year, the internet was full of articles on why grain-free dog food was the best thing for your pet. Fast-forward to this year and everywhere you look you find horror stories about the after-effects of a grain-free diet for dogs. What is right and what is wrong? We did our research and are happy to share with you facts from reputable sources that we trust. Remember: the first place you should always start when considering a food change is with your veterinarian. Your doctor will be able to tell you if a food choice is good for your four-legged friend or not.
What is Grain-Free Dog Food?
Grain-free dog food is considered a bit of a "boutique" trend in regards to canine diets. The main argument supporting these grain-free diets is that it was more "natural" for your dog. While that may be true that our dogs' ancestors didn't go around snacking on wheat for fun, it doesn't mean our dogs cannot consume grains. In fact, modern day animals such as dogs, cats, cattle and horses have all adapted to balanced diets composed of protein, carbohydrates and grains.
Some dog foods are entirely grain-free, while others offer reduced grain contents. If your dog has been tested for and is truly sensitive to grain consumption, perhaps one of the reduced grain food options would work best for his/her digestive system.
The Facts
The hype over grain-free diets began a few years back when some pet parents felt that grain-free diets would reduce skin-related allergies in their pets. However, Veterinary Practice News interviewed four top board-certified veterinarians over this topic and felt the opposite.
"I honestly don't know where that got started. It's not based on any data, and there are excellent foods that contain one or more of those items," commented Cailin Heinze, MS, VMD.
In response, Veterinary Dermatology conducted an evaluation of 278 dogs with food allergies to find the source of their allergic responses. Beef allergens were the source of 95 of the cases, dairy for 55. Meanwhile, corn was only responsible for 7 cases of allergic reactions in the study.
Earlier this month the FDA launched an investigation into grain-free dog food and its correlation with canine heart disease. This investigation was instigated by an unusually high report of dog breeds not typically prone to Dilated Cardiomyopathy (a type of heart disease in canine that affects the heart muscle). Upon further research, it was found that these dogs had been consuming a grain-free diet for a period of time.
In a statement made to the American Kennel Club, Dr. Jerry Klein, Chief Veterinary Officer of the AKC, stated, "At this time, there is no proof that these ingredients are the cause of DCM in a broader range of dogs, but dog owners should be aware of this alert from the FDA. The FDA continues to work with veterinary cardiologists and veterinary nutritionists to better understand the effect, if any, of grain-free diets on dogs."
Dr. Lisa M Freeman, DVM, Ph.D., DACVN commented in the December 1 version of the Journal of the American Veterinary Medical Association that it isn't necessarily the grain-free aspect of these diets that is harmful to dogs. She wrote, "the apparent link between BEG (boutique companies, exotic ingredients or grain-free dients) diets and DCM may be due to ingredients used to replace grains in grain-free diets, such as lentils or chickpeas, but also may be due to other common ingredients commonly found in BEG diets, such as exotic meats, vegetables, and fruits."
The Presence on Social Media
Pet-owners, pet professionals and veterinarians alike have been speaking out on social media in regards to grain-free diets. Here are a few of the most popular posts you may have seen!
As a Pet Parent, What Should You Do?
While there is no undeniable proof that grain-free diets lead to DCM at this point, there is enough reason for the FDA to launch an investigation. We recommend consulting with your veterinarian before making any dietary changes. If you do feel as though grains are causing your dog some sensitivity, talk to your vet about an allergy test to find the true source of your dogs discomfort.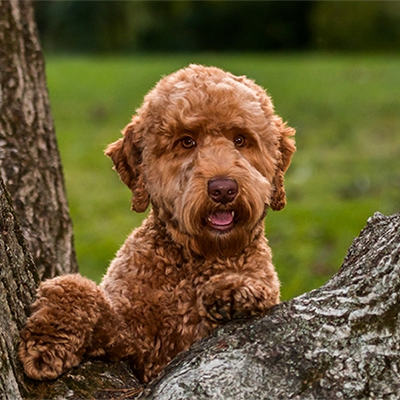 Long story short, if your dog doesn't NEED a grain-free diet, it is probably not a fad you want to jump on until further scientific results are confirmed by the FDA. If you need a starting point to help you find a diet that is good for your pet, check out this blog post and always consult your veterinarian.