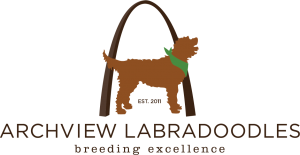 While riding in the car for us is just another part of everyday life, we often forget that it can be a stressful experience for our dogs. Here are some tips and tricks for keeping car rides safe and stress-free for you and your pooch!
Keep it Positive
Riding in the car can be scary, especially during the first ride! Keep the experience brief, if possible, and positive. If your puppy cries, try to soothe your puppy rather than drown them out with loud music. Reward them after each ride with lots of love and praise.
If the sight of the car sends your pooch running the other direction, it is probably time for some positive interaction. Try playing games in and around the car such tug-of-war in the backseat! Let them see that the car is not a scary experience.
Safety First
For safety reasons, your dog should be restrained in the car so once their vehicle anxiety subsides, introduce the idea of a seatbelt harness or dog kennel into their playtime routine.
As cute as it is to see dogs hanging their heads out of car windows, it is not safe at all. If your dog likes the feel of the wind in his/her hair, try cracking the window just enough that they can feel a breeze without sticking their head out. Imagine the heartbreak if your dog were to fall or jump out onto a busy road!
Also, your dog should always ride in the backseat. If a collision were to happen and the airbags would deploy, your pup could be seriously injured or killed.
Avoiding Car Sickness
Like people, some dogs are just prone to car sickness which can make them hesitant to want to jump in the car and go with you. There are a few things you can do to try and help trips be more comfortable for your furry friend such as keeping the car cool and comfortable and limiting food intake before a trip.
Many dogs will fall asleep in the car, which can help with motion sickness related to car rides. Another great tip is to play with your dog and let them get nice and tired before long trips.
For dogs who suffer from severe car sickness, we suggest consulting with your veterinarian. There are certain medications that can help with anxiety and motion sickness.
No matter your destination, car rides don't have to be worrisome for you or your dog! So prepare and packup, you have dog parks to explore!